Award-winning, in-home & online tutoring in Reading, Maidenhead, Wokingham, Bracknell and throughout Berkshire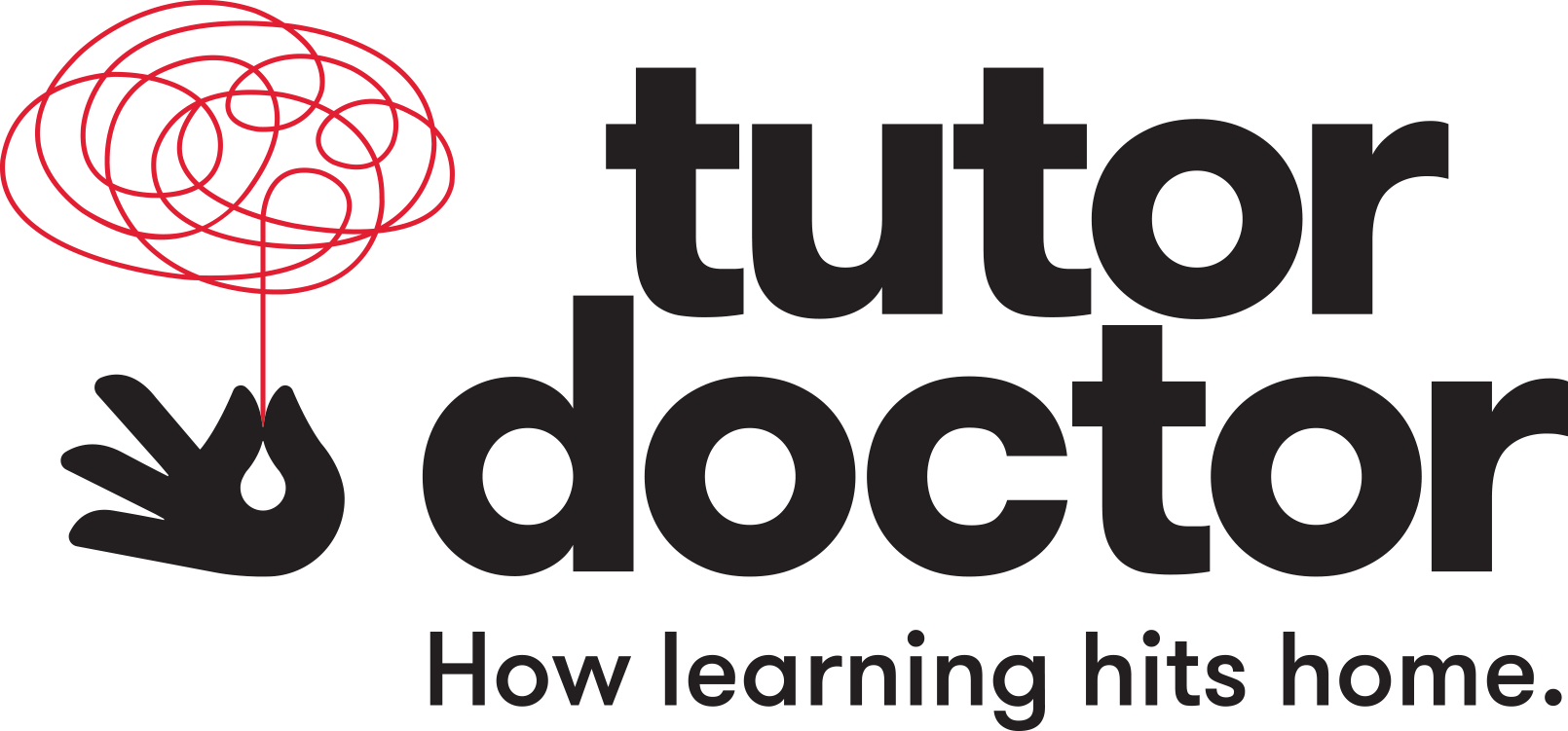 We will match you with the best local tutor
All Subjects, all ages, all levels
- Improve Grades and Confidence
- Tutors personally matched to each situation
- All tutors carefully recruited and safety-checked
- Local, professional and friendly service
"The initial meeting between my son and Mark was extremely good and reassuring for my son who like most 15 year old boys was not entirely sold on having a tutor. He talked with my son at the right level and made him feel it was the right thing for him. The tutor we have found is excellent and really understands my son."
Charlotte D - Reading
Primary, Entrance Exams, Sats, 11+, GCSE, A-Levels and Adult Education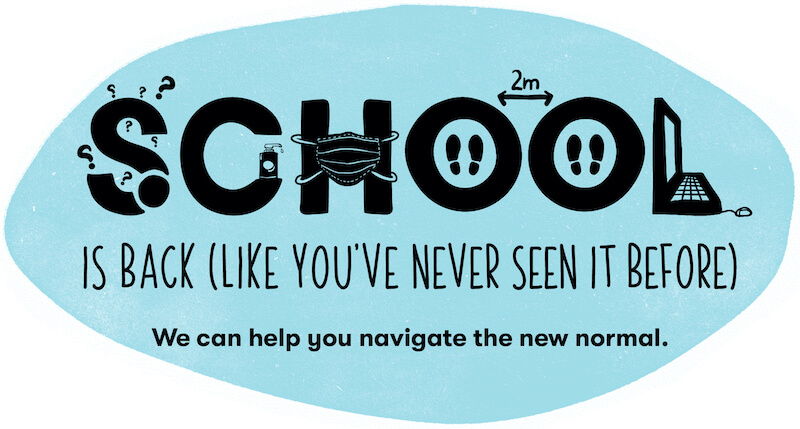 Tutor Doctor Berkshire is Berkshires leading locally based Tutor Agency. All the local tutors we work with have been personally interviewed and have provided current references and DBS checks. Our Education Consultants assess all students and will come to meet you to enable us to match you with the most suitable tutor.
We offer both in-home and online tuition in all subjects to all age groups from primary school pupils to adults. We work with qualified tutors who specialise in Primary Teaching, SATS preparation, GCSE, A-Levels, Degree and Adult Education. In addition, we tutor 11+ and Entrance Exams for Private Schools, grammar schools across Berkshire.

With over 160 local tutors to choose from, we can provide tuition in all subjects including English, Maths, Science, Geography, History, RE, Business Studies, Psychology and any Language. Simply lets us know the subject you need, and we will assign the best local tutor for the job.

We come to you, wherever you are, at a time that is convenient, in the comfort of your own home. We provide individual tutoring, tailored to the students needs, and give your child the confidence that they need to succeed.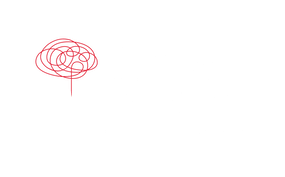 Free Online Consultation

Call Us or Fill In The Form
You can unsubscribe at any time by clicking the 'unsubscribe' link at the bottom of every email we send you. Your data will be processed in accordance with our Privacy Policy & Cookie Policy


"'Brilliant, you managed to find the right tutor to suit my daughters needs, her confidence has come on so much in the subject'. We 'provided great communication'. 'Have been very happy with the service and will plan to use us again when my second daughter is requiring tuition"

Tutoring for All Ages, Levels & Subjects
Tutor Doctor provides the best quality tuition to students of all ages, abilities and subjects. We help your child to fill the gaps in his or her knowledge base.

We meet our students where they are, to get them where they need to go. We take the time to understand the way they learn, and adapt our techniques to coincide with their needs in their homes, at their pace and on their terms.

Test and Exam Preparation
Revision and Study Skills
Special Educational Needs
Online Tutoring Available
CALL US TODAY TO SCHEDULE YOUR FREE ONLINE CONSULTATION AND BEGIN YOUR JOURNEY TO SUCCESS!
On-Line Tuition Available Now
Our On-Line Virtual Platform allows you to work with a one to one tutor at any time and in any location. This option has never been so vital as it is now. It is enabling us to help thousands of students to continue with their studies during this testing period, while ensuring the safety of both student and tutor.
The tutors we work with at Tutor Doctor Berkshire can all tutor on-line using a dedicated virtual platform called Bramble. Your tutor will be there at the agreed time to tutor one to one, just as if they were sitting in the room with you. The system is intuitive and simple to use, providing real-time audio and visual contact with the tutor, a suite of resources including a live whiteboard for both parties to write on, file sharing, instant import of the students work for the tutor to review, and other functions allowing the tutor to design the perfect lesson every time. After the lesson a full recording of the session is emailed to you as the perfect revision aid.
Tutor Doctor Berkshire is a local company dedicated to supporting the community. Our reputation has been built on matching our families with the best local tutors. That means, whether your tutor is visiting your home, or as is currently necessary, is teaching via the Virtual Platform, they will be the best local tutor for the job. All of the tutors we work with have been through our rigorous recruitment process, are DBS checked, have full references and are fully qualified. The suitability of Online tuition can be discussed with our team or at a Free Consultation. At this time Consultations can also take place through the same online technology that will provide your lesson.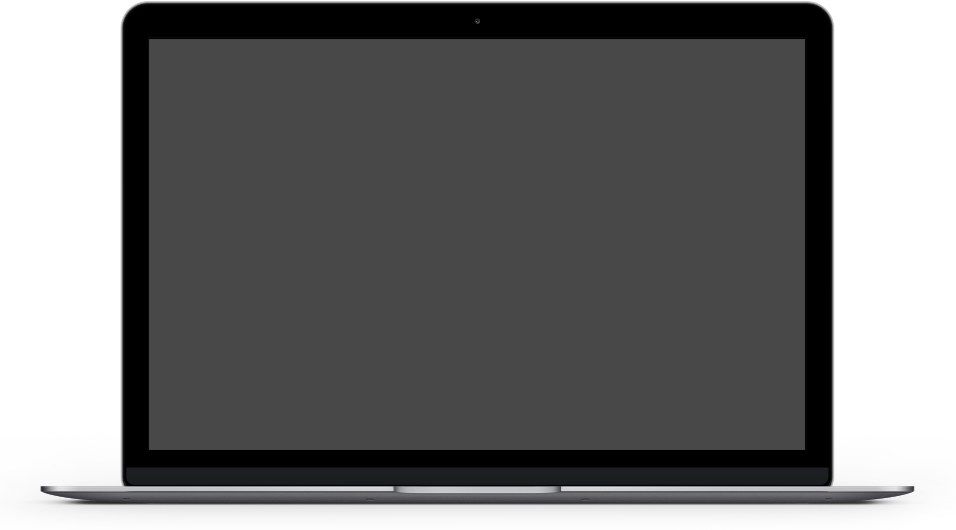 Book Your Free Online Tutoring Consultation!
Socially Distanced In-Home Tuition
Some families are now asking us if it is possible to return to In Home tuition. Our advice is that all tuition should remain online at the current time, as this is the best way to guarantee the safety of both tutors and students.
However, we are looking at every case individually and are working closely with families to ensure, now more than ever, that all students continue to receive the dedicated and expert support that our tutors can provide.
We can discuss the option of Socially Distanced In-Home tuition and, if this is considered necessary to ensure the best results for the student, we have established strict protocols for all parties to observe for everyone's safety.
PROTOCOLS FOR IN HOME TUITION
Both tutor and family must agree that tuition can take place in the home.
Any current government instructions regarding Covid-19 are being followed.
Any considerations regarding either the tutor or family shielding other people have been discussed.
The following questions have been answered prior to each lesson:
Has anyone in the tutors or students households displayed Covid-19 symptoms within the last 14 days?

Has anyone in the tutors or students households associated with anyone who has had Covid-19 symptoms or with anyone who has come from abroad within the last 14 days?

Has anyone in the tutors or students households had a temperature, persistent cough or any other Covid-19 related symptoms within the last 14 days?
If Socially Distanced In-Home lessons are agreed, ensure all family members and the tutor take the following precautions:
Observe current social distancing rules remaining no less than 2 metres apart.

Ensure the work area has been thoroughly cleaned.

Wash/sanitise hands before and after the lesson.

Do not share resources.

Do not sit face to face.

Hold the session in a well-ventilated area.

Masks and gloves can be worn at the discretion of all parties.
Special Educational Needs Tutoring

Students with Special Educational Needs can find the classroom a challenging and confusing environment. Every child must be given the opportunity to fulfil their potential and we apply this core belief with every one of our students.
When working with students with Special Educational Needs we ensure we assign a tutor with the skills, personal qualities and passion to identify the students learning style and academic needs and they will personalise the lessons for the individual. We often find that a tailored approach in a one-to-one environment helps the student to progress.
A student's needs will vary depending on the degree to which their learning is impacted. At Tutor Doctor we teach the individual rather than the condition.

We have experience of working with children with Dyslexia, Autism, ADD and ADHD, Asperger's Syndrome, Non-Verbal Learning Disabilities, Auditory and Visual Processing Disorders and other challenges.

"Just to offer some positive feedback on Yvonne - she's been lovely to work with, always bringing a smile and fun to her sessions. He engaged really well with her and she's been very patient when he has struggled. We've been really impressed!"

Meet the Best Tutors in Reading, Wokingham, Maidenhead and Bracknell
Experience the Tutor Doctor Difference
When you want to give your child customised tutoring services that meet their educational needs and learning style, turn to Tutor Doctor Berkshire. We pride ourselves in providing personalised programmes that address the unique needs of each student we work with. The tutors that we work with are highly qualified, thoroughly screened and well trained!
Standing Out As Your Top Choice
What makes our team here at Tutor Doctor right for your student's tutoring needs? We go above and beyond to give your student the best experience by:
Creating customised tutoring programmes for your student

Pairing your student with the best tutor for their needs

Offering in-home & online tutoring for comfort and convenience


Helping them grasp organisational and study skills

Filling any gaps in their knowledge and supporting their curriculum work

Online Tuition is available, if suitable, using our unique dedicated tutoring application

Tutor Doctor Berkshire knows that an education is the foundation of future success. We want to help your child gain confidence in the classroom and a motivation for learning.
SET UP A FREE ONLINE CONSULTATION BY CALLING US TODAY!
Our Learning Journey Together
Through the Tutor Doctor Process we are able to get to know the student to identify the right learning strategy and the perfect tutor.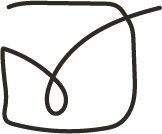 Our advanced matching system finds a suitable tutor, taking into account personality, experience, knowledge and approach.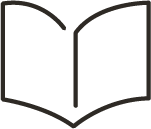 Our personalised coaching means the curriculum revolves around your child. We provide homework help and fill in the gaps to create confident happy students.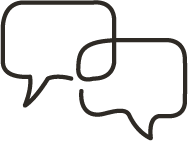 Through our free consultation process, we take a comprehensive and collaborative approach to create a programme that is right for your child.
We support your family every step of the way by checking in regularly and providing weekly session reports.




Tutor Doctor provides affordable one-on-one
in-home & online tutoring.

Matching your student with the right tutor is the most important part of our process. From your initial call to the moment you meet your new tutor an incredible amount of careful work has taken place. We carefully consider the students personality, learning style, academic level and availability before we assign a tutor. By knowing the tutors so well we understand their abilities, approach and temperament. The result is a perfect match for your student and tutor.


"Our son had some last minute English tutoring from Diane over the Christmas holidays in preparation for school entrance exams. We wanted to let you know that he was accepted into all 3 schools we applied for! We are so proud of him and very thankful of your services. Our daughter will be going through the same process in a couple of years so I've no doubt we will be back in touch. Please could you forward this to Diane."
-K.W. - Wokingham – May 2018

Speech and Language Therapy
Tutor Doctor can offer an excellent Speech and Language Therapy Service. If you have a diagnosis of speech sound disorders (SSDs), Autism, dyspraxia, selective mutism (SM), a stammer, developmental language disorder (DLD) and cognitive impairments we can refer you to an excellent local Qualified Speech and Language Therapist.

The therapist will respond to the referral within 24 hours and will call the carer to obtain initial screening information. A case history will be emailed to you to complete and return 48 hours before the assessment session.

Assessment will either be online or face to face (subject to current government recommendations and ensuring full precautions and Social Distancing are in place). We will use "Zoom for Healthcare" for online sessions.
A combination of formal and informal assessments will be used to obtain a profile of the service user.The intensity and duration of therapy will be determined based on the service user's clinical diagnosis, attention span and the current evidence base.

Therapies may include:
Intentional Communication: Using an AAC such as ProloQuo2Go, GRID or low-tech systems such as Objects of Reference and PECS.
Receptive and Expressive Language difficulties: ELKLAN and Colourful Semantics methodologies.
Pragmatic, social communication difficulties: therapies may include intervention based on Hanen (More than Words), Social Stories, Talkabout or other similar interventions.
Speech sound disorders (SSDs), much of the material will be evidence-based on Caroline Bowen's methodologies or the Nuffield Dyspraxia Programme (NDP3).
Specialist interventions for SM and Stammerers.
All interventions are tailored to the individual and fun. Goals arespecific, measurable, achievable and timely. Each session will include carry over activities for service users to implement with their carer.

A collaborative decision will be made based on outcome measures and after full consultation and agreement with the patient/carer.
Qualified Professional Speech and Language Therapist
The therapist we work with has been a passionate paediatric Speech and Language Therapist since 2011 and has worked in schools, pre-schools and further education colleges with children and young people.
BSc Speech and Language Therapy, Reading University

Teacher of English as a Foreign Language (TEFL), Prague ITC

BA Linguistics, Nottingham Trent University

RegHCPC MRCSLT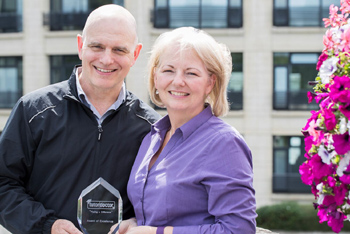 Walton couple Mark and Joanna Butler have just launched their new Tutor Doctor Franchise in Walton, Weybridge and Kingston. Having established Tutor Doctor in Berkshire May 2014 they are now looking forward to expanding their into North Surrey.
With their own sons at secondary school when they launched they realised how important it was to be able to support children throughout their schooling. Having previously both run successful businesses, they wanted to create a company that could make a difference to people in the local community. The goal is to help parents to find that special qualified tutor whom they can trust and will teach with personality and passion to inspire and motivate their children.
Mark and Joanna Butler – Owners
Tutor Doctor is already well known in this area and Mark and Jo will continue to provide the high levels of service and support that Tutor Doctor is known for. Having serviced over 1000 families and worked with over 300 tutors they know exactly what families are looking for to support their children.

The experienced office team of Zoe, Emma, Paula, Hannah and Louise provide exceptional service to clients. They recognise that choosing a tutor to help your children can be an extremely stressful time and they ensure that parents are in good hands from their first call to the moment that they meet their perfect tutor.

With the support of their dedicated and talented team, Tutor Doctor has become the leading provider of top quality tutors and have created a brand that local families can trust – Mark and Jo now look forward to supporting families throughout the North Surrey area.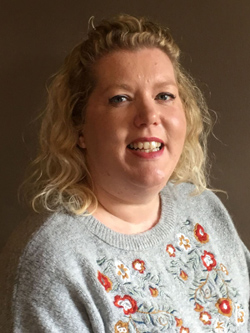 Paula
Tutor Administration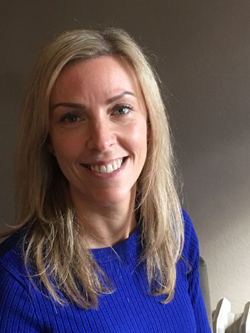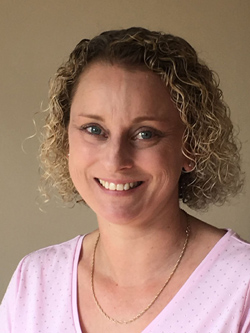 Zoe
Senior Tutor
Co-ordinator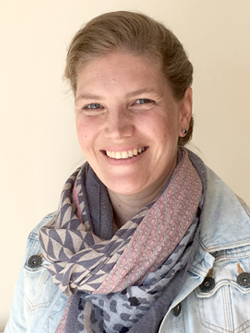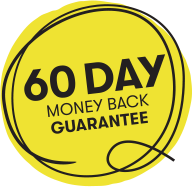 A CUSTOMISED LEARNING EXPERIENCE
If you are unhappy with our service, we will change your tutor in order to find you a better match.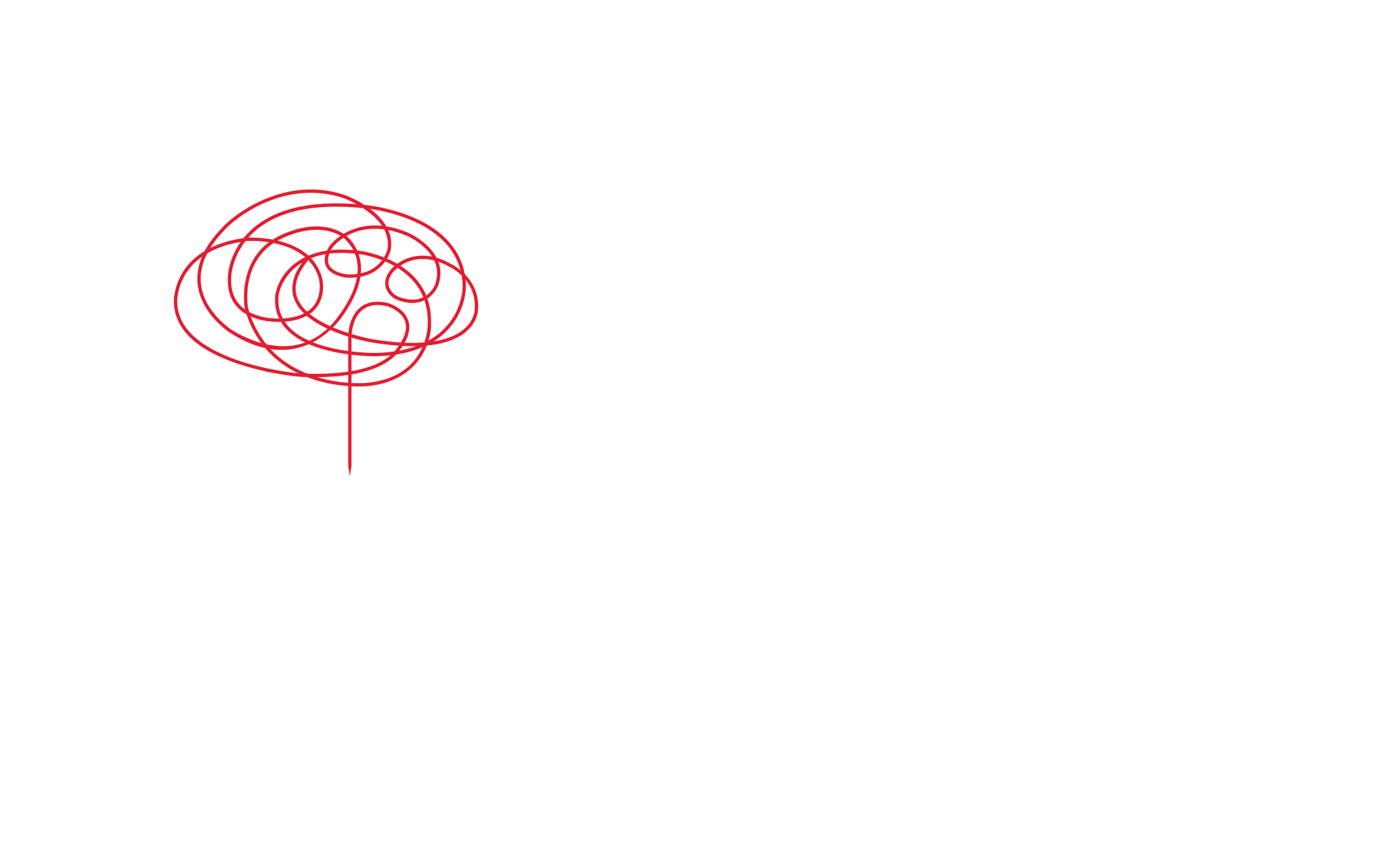 Tutoring For All Subjects, All Ages
English - Support at All Levels and English as a Foreign Language

Maths - Primary Numeracy, through to GCSE and A-Level

Science - Chemistry, Biology, Physics

Languages - Modern Foreign Languages and ESOL

Exam preparation - 11+/13+, GCSE, A-Level, University Entrance

Adult Tutoring
Copyright 2022 © Tutor Doctor Berkshire

Landing Page Design & Digital Marketing by Savvy Search Marketing Ltd
We use technology such as cookies on our site to personalise content and ads as well as analyse our traffic. Click I Accept to consent to the use of this technology. You can change your mind and change your consent choices at anytime. For further information about cookies and how to remove them, please click on Learn More.